Community Manager
Staff member
Community Manager
Update to version 8.186
Dear Community,
Our new update to version 8.186 will be released on Tuesday 24th September and it will contain the following:
Changes and Improvements
Effect details
In the details of active effects, now the origin of the effect (e.g. tribe skill) will be shown.
Stronghold (Community suggestion)
After creating a Stronghold and going to the Rally Point, there was no easy way to manage the troops. This now changes, as the stronghold has new screens and
Added map as a screen that can be viewed from stronghold perspective.
Uses the colours/highlights/groups of the current viewing player, apart from the current village white highlight.


Shows outgoing/incoming command icons from the perspective of the stronghold.
Shows the map popup from the perspective of the stronghold (can view own stronghold troops, can view attack from/to stronghold).
When viewing other villages on the map, the valor is shown instead of morale.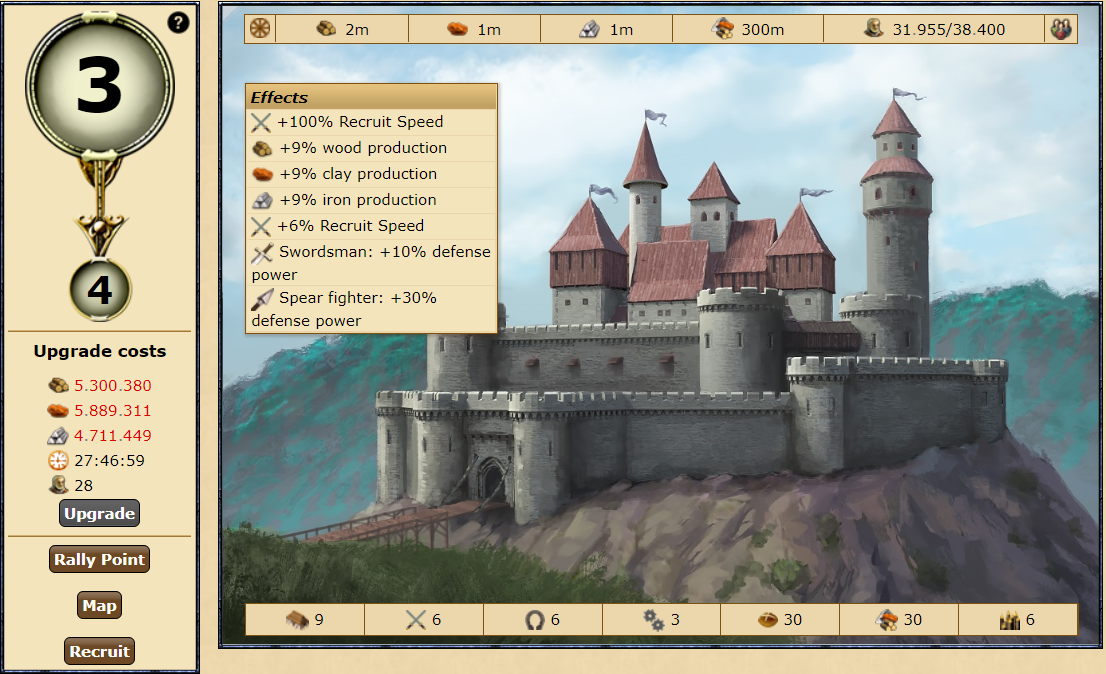 Bugs and fixes
Removed tribe quest to farm in worlds without hauls.
Fixed error when accessing the mass scavenging page with a group without villages.
The "Resources available" time for recruiting a noblemen is updating correctly, without needing to refresh the page.
iPad OS devices are now detected correctly and handled accordingly.
Fixed issue causing player to receive achievements without fulfilling the requirements.
The strength of incoming attacks to strongholds is no longer shown.
Fixed several bugs related to the Great Siege.
Renaming attacks towards a stronghold will not be visible to the attacker.
Improved images on some quests that looked zoomed in.
If you want to share your feedback with us, you can do so in
this thread
Your Tribal Wars Team