Community Manager
Staff member
Community Manager
Update to version 8.225
Hello, Tribals! Our new update will be released onTuesday 27th October and - next to some preperations for the Steam release - we added a bunch of changes, improvements and fixes you guys specifically asked for! And we've got an additional surprise as well! Let's see what we have!
Sortable groups on map
This is a community idea: Right now, groups on the map screen are only ordered by creation time. We made this better!
Now, players can freely rearrange the groups on the map as they seem fit. The reorder functions from the groups menu will be available also in "Manage Highlights".
The top group will always be shown first, then followed by 2nd, 3rd, and so on. And, last but not least: You can also choose which group's icons will be displayed on the map screen!
This should make organizing your groups a whole lot easier!
Troop overview sorting
Another community request! If your troops are stationed in a few different villages, you currently can't easily sort them by distance in troop overview. We gave it a bit of work, and now sorting by distance should no longer be a problem!
Tribe Prestige loss changes
We just won't stop this time. We changed a few things about how tribe prestige loss is being handled in various forms of inactivity. If a player ends up banned, you will no longer lose tribe prestige if you kick him out of the tribe. Ban times or reasons are not taken into account - kick a banned player, don't lose prestige doing so.
A new Beta server with new stuff!
We have more news! If everything works out as planned, you will be able to check out our brand new Beta world "ZZ3" (starting Monday, October 26th).
Here, you can feast your eyes on the first implementation of a brand new quest system coming to Tribal Wars. We are reworking our entire, current quest setup to make it both, more accessible and exciting, but also more useful for everyone - and it will hopefully look a whole lot better than before! Quests will now be moved to groups within specific topics and quest chains, which will feel quite different than what you are being used to. Rewards and progress will also be unlike what you might expect. But: We don't want to tell you everything just yet, since we want your honest and unbiased feedback for this new, major feature of the game.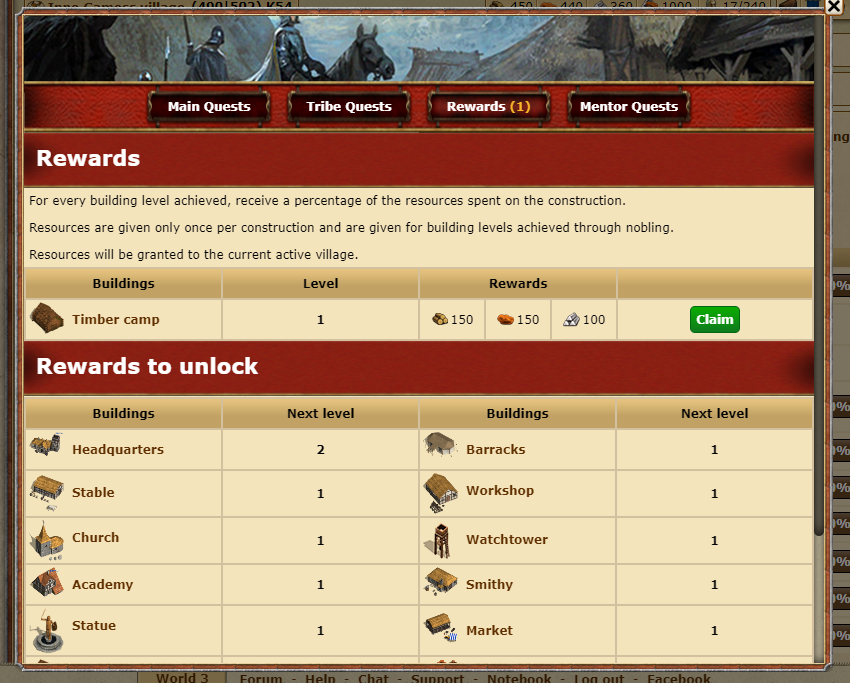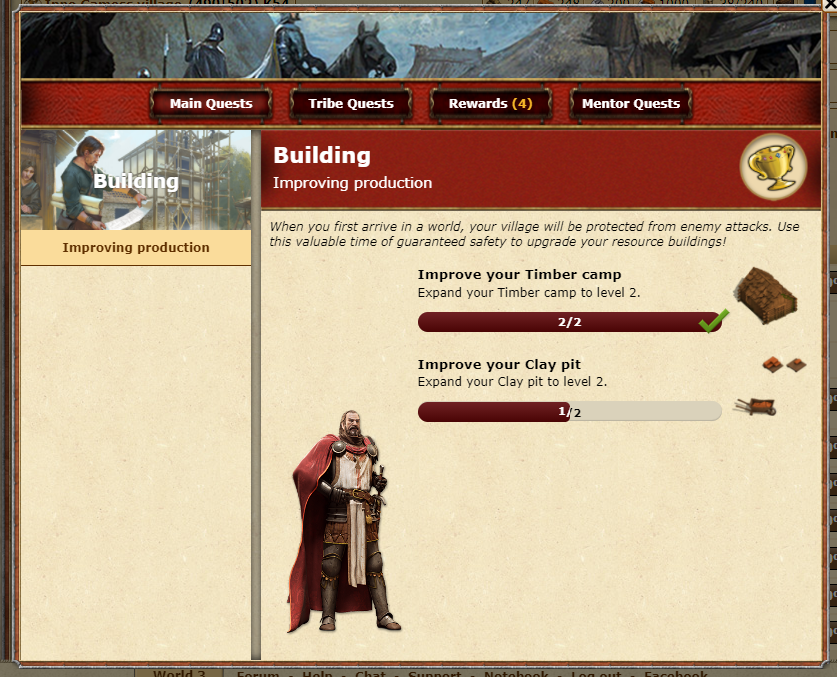 So be sure to check for the zz3 world on our official Tribal Wars beta server, which you find on the world selection menu, and tell us what you think!
And, of course, if you want to share your general feedback with us, you can also do so in
Here
Your Tribal Wars Team