and an incorrect fact would be what exactly?!?!
Now we in W1nge may have lost our Honey pot to the on/off alliance of GoDogs but that does not mean we are no longer smiling! Oh no as on our way down to the Hundred Acre Woods was amazed to see this....
Tactic No 1: Spread out your Noble Train to Make your Enemy Fail to Snipe through Laughter Approach!
This tactic, perfected by Mistress CJ of Dogs, may catch on but I think will need some tweaking before is recognised as the new uber (flicks hair) way to take villas.
First the Nuke/Noble
then she clears the villa before NB as is traditional though purists would have you clearing villas before you send the nuke noble and picky purists would argue that the nuke noble should be a train of 4 but hey each to their own.
Then the cunning NB train of doom.....
oh noes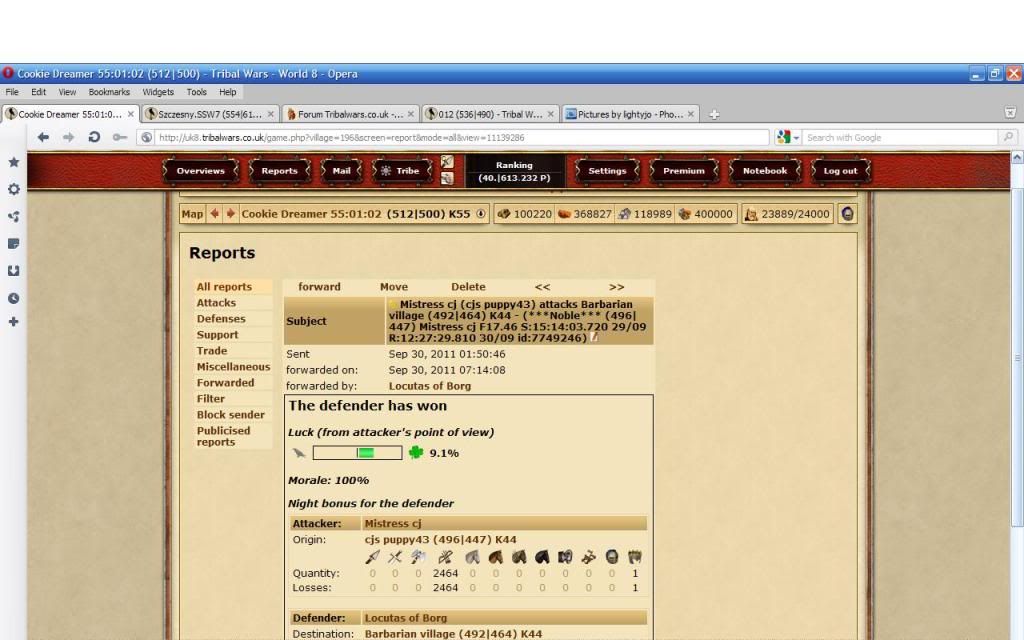 oh noes again (tight train though only 14 secs)
and then several hrs later.....
no please I beg you stop making me laugh
Now def with nobles I understand if the last one but all of them?!
Oh well.
Now I appreciate will be reports like these on both sides so look forward to the GoDogs posting some of theirs up to make us all smile.
W1nge is slowly moving up to war speed now so GoDogs our spear nukes will be with you shortly but they may differ from yours some!
Have fun!